Soooo, it was my daughter's fifth birthday this past October. I still don't know how five years have gone by. As they say, the days are long but the years are short. That feels so true right now.
My little girl is a huge fan of those number candles you can buy for the top of the cake or cupcake. She's also a big fan of bling candles. For her third birthday I bought her a beautiful glittery purple "3" for the top of her cake. But this year I was rather disappointed by the options available at my local dollar store.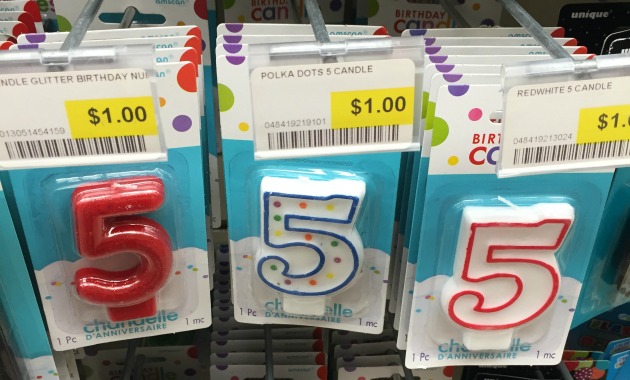 See what I mean? Slim pickings. And the online options weren't much better. So I decided that a little DIY magic would save the day and give her a birthday candle she would love.
I bought the middle "5" candle with the blue outline and the polka dots. My daughter loves blue so this one provided a great base for my DIY birthday cake candle.
How to Bling Out a Birthday Candle
Materials:
Birthday number candle
Assorted rhinestones, pearls or other blingy accessories in varying sizes (make sure they have a flat back)
Glue (either low temperature glue gun or gorilla glue)
I used an assortment of large and small pink, white and blue rhinestones. It's important to have both large and small rhinestones for better coverage. You could also fill in the spaces with glitter but as this candle will be used on food you should use an edible glitter like disco dust.
I used a low temperature glue gun (didn't want to risk melting the candle with the hot glue) for this project and worked from bottom to top filling in the sections with large and small crystals.
Some things to consider if using a glue gun:
You must work fast one crystal at a time or the glue will harden before the crystal is attached.
Don't get the glue near the wax number outline or it will melt away. I had this happen in a few small sections.
You will have little stringy bits of glue that you need to clean up as you go along.
Next time I may try gorilla glue to see how that works out. The one thing about that though is you have to be very careful not to get any on your fingers.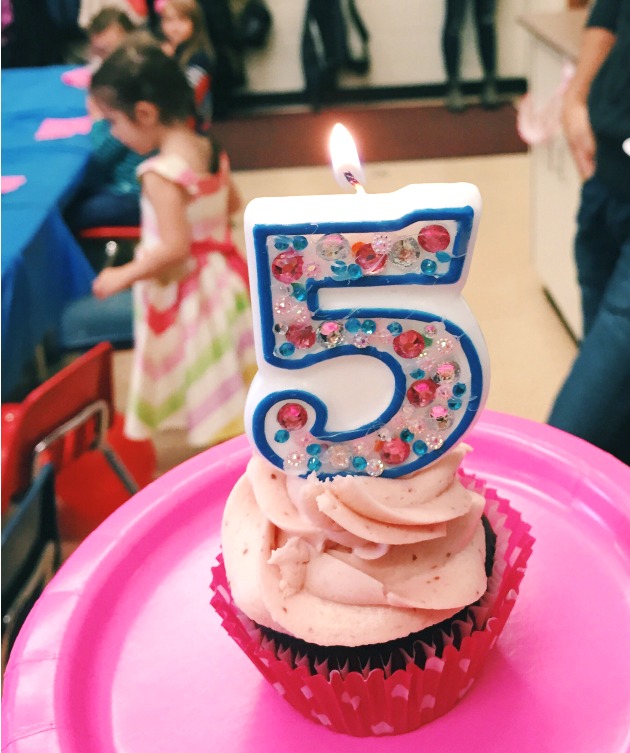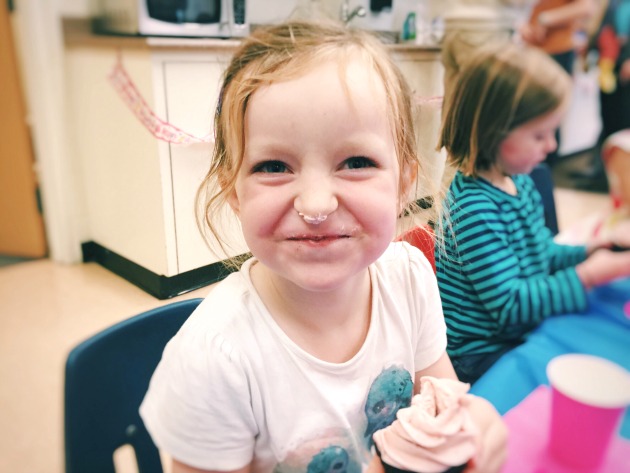 Looks like she loved it 🙂