So you've made some awesome cupcakes for a party. But now you need to get them there in one piece. This DIY cupcake holder tutorial is super quick and easy and can be made for regular size or mini cupcakes.  The best part is you probably already have everything you need at home.
Things You'll Need to Make an Easy Cupcake Tray
First you'll need a container with a lid. The main thing is this container has to be tall enough that it won't squish the icing when closed.
Next you'll need a roll of tinfoil. Super easy, you've got that in your cupboard.
Finally you need the muffin tray you used to bake your cupcakes.
Let's Make Your DIY Cupcake Holder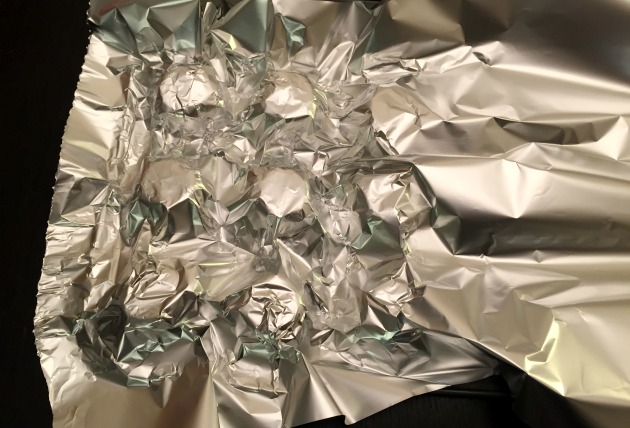 Step 1
Turn your muffin tray over. Tear off a piece of tinfoil a bit longer than your tray and start forming it around the back of the muffin cups. Be careful not to break through the tinfoil. Gently work your way along the tray until you've made enough cups for your cupcakes.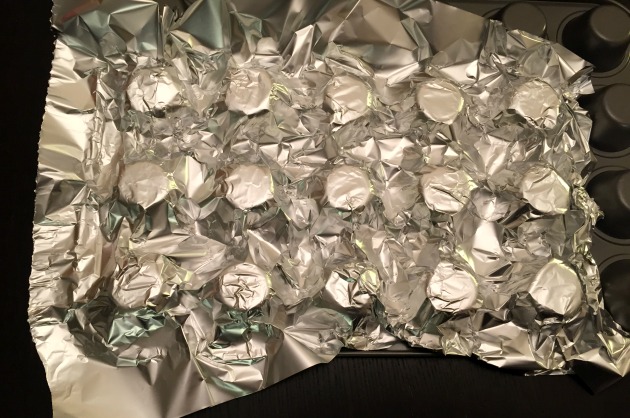 Step 2
Now you want to tear off a second piece of tinfoil and make a second layer over top of the first for extra support. Just as you did with your first layer, carefully shape the tinfoil around the muffin cups.
Don't worry if you do end up poking a hole through your tray in either of these layers, you can always add another tinfoil layer.
If you're making a mini cupcake holder, then you should be alright using two layers of tinfoil in the same direction. But, if you're making a tray for regular size cupcakes, then I recommend using two smaller pieces of tinfoil and working them perpendicular to the first piece.

Step 3
Next, hold your container up to the tray to make sure it will fit. If your tray has too many cups for the container, then you can take scissors and cut it down to size. Be sure to leave a little extra tinfoil for the next step.
Step 4
Roll up the excess tinfoil at the edges to form a sturdy edge. Place your tray in the container and adjust. You can gently squeeze sections that need to be a bit smaller (but not too much or your cupcakes may touch) or you can insert small rolls of tinfoil to prevent your tray from sliding from side to side.
Step 5
Carefully place your cupcakes in the cups.
Now, of course this holder won't protect your cupcakes if you drop the container, but it will prevent them from sliding around inside while you're walking or driving to the party.
Enjoy!