Whether you're flooding sugar cookies or piping flowers for cakes you need an easy royal icing recipe. One that comes together in a pinch and doesn't make your arm feel like it's going to fall off after mixing.
When I first started making royal icing I followed the Wilton royal icing recipe to a T. The result was perfect stiff consistency royal icing that was beautiful for piping flowers.
However, as someone with wrist issues, I didn't like how hard it was to mix with my hand held mixer. I also didn't enjoy the cloud of icing sugar that coated the immediate area and was slowly clogging my mixer's motor.
Over time I looked at many other royal icing recipes including this one by Semi Sweet Designs and also this one from Flour Box Bakery.
I've tweaked here and there and come up with the royal icing recipe that I use every time. Straight from the bowl it can be colored and either thinned for use on cookies or thickened up for piping flowers.
Easy Royal Icing Recipe for Cookies and Piping Flowers
STEP 1: Sift and weigh your icing sugar and set aside.
STEP 2: Add the meringue powder and warm water to a mixing bowl and whisk together until light and frothy.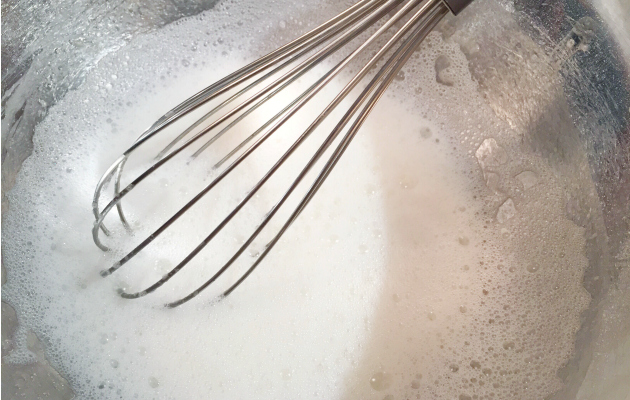 STEP 3: Add the clear vanilla extract* and light corn syrup and mix together. Dump in the icing sugar and mix until incorporated (no more powdery explosions 🎉).
*Note: I use clear imitation vanilla extract because it doesn't discolor the royal icing the way pure vanilla extract does.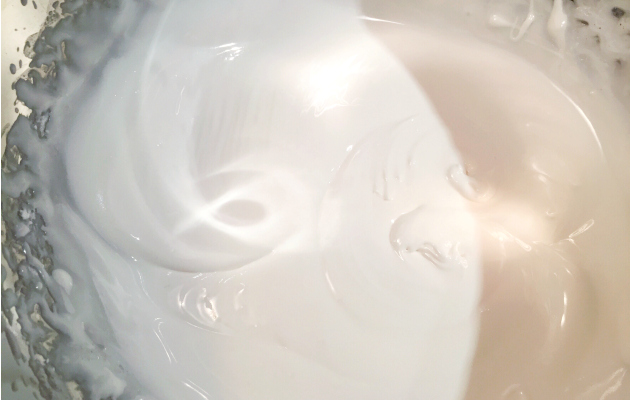 STEP 4: Mix with your hand held mixer on medium-high (for me that's setting #4 or #5) for seven minutes.
After 1 minute the icing kind of resembles that white liquid glue that elementary school children are so fond of eating (come on, you know you tried it at least once as a child).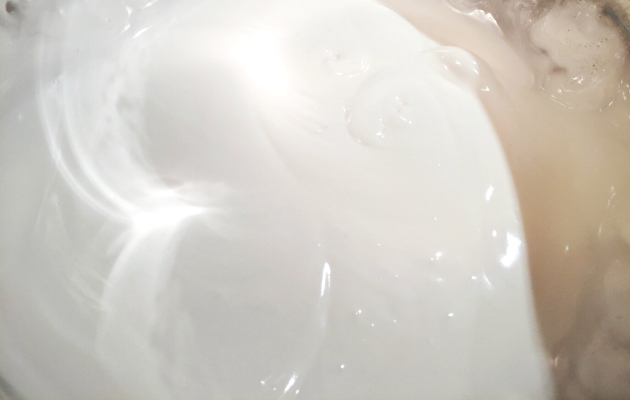 After 3-4 minutes you can see that the icing has whitened and is thickening up but it still has a 'wet' look to it and peaks won't stay (I snapped this picture very quickly after mixing, the peaks disappeared soon after).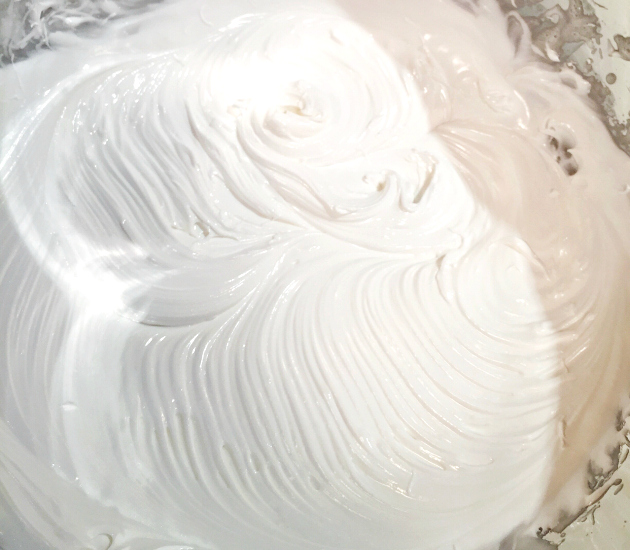 After 7 minutes the icing is done. It's thickened up further and isn't as shiny or 'wet' looking.  You can create soft peaks that keep their shape.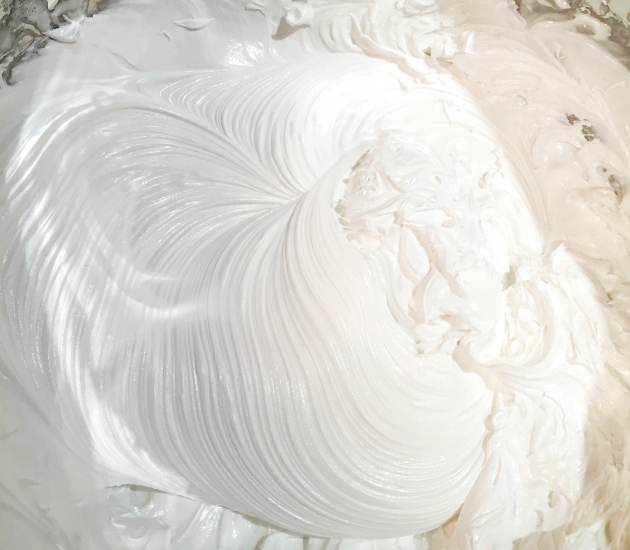 At this point you can use the icing right away or store it for later use.
If using right away you'll find this consistency is perfect for piping outlines onto cookies. You'll need to thin it out for flooding. For piping flowers using a flower nail this consistency is approximately 'Thin'. You'll want to stir in some additional icing sugar to make 'Medium' or 'Stiff' consistency.
For storage I like to scrape it out into a plastic food container, add a layer of cling wrap that touches the top of the icing, put on the lid and place the whole container into a large sealed ziplock bag.

Easy Royal Icing Recipe
An easy-to-make royal icing recipe that you can either thin down for cookie decorating or thicken up for piping flowers.
Author:
Mangoes and Mayhem
Instructions
Sift and weigh your icing sugar, then set aside.
In a separate bowl combine the meringue powder and water. Whisk until light and frothy.
Add clear vanilla extract and corn syrup and combine.
Add the icing sugar and stir until well mixed (your kitchen and mixer will thank you*).
Using a hand held or stand mixer mix on medium-high for about seven minutes. The icing will thicken up and lose its 'wet look' when done.
Use right away or store in an airtight container (with cling wrap touching the surface to help remove all air) for up to three weeks.
Notes
*If you skip this step you'll have a powdery mess in your kitchen, the motor of your mixer and probably all over you.