Irish Cream liqueur is a beautiful thing. It's a perfect little treat on its own after certain children are in bed. It's an awesome way to dress up your coffee. So of course Irish cream buttercream is going to be awesome.
Swirls of sugary, liqueur-y goodness piled high on cupcakes or slathered on cakes.
How to Make Irish Cream Buttercream Frosting
I kept this recipe fairly simple because I didn't want other flavors competing. The Irish cream just had to be front and center.
I used Baileys Irish cream but there are many other brands out there that will work just as well.
As is this buttercream pipes very nicely onto cupcakes. To make roses you can add more icing sugar. If you want to spread the buttercream on cakes then you can either add a little more Irish cream liqueur or a splash of milk.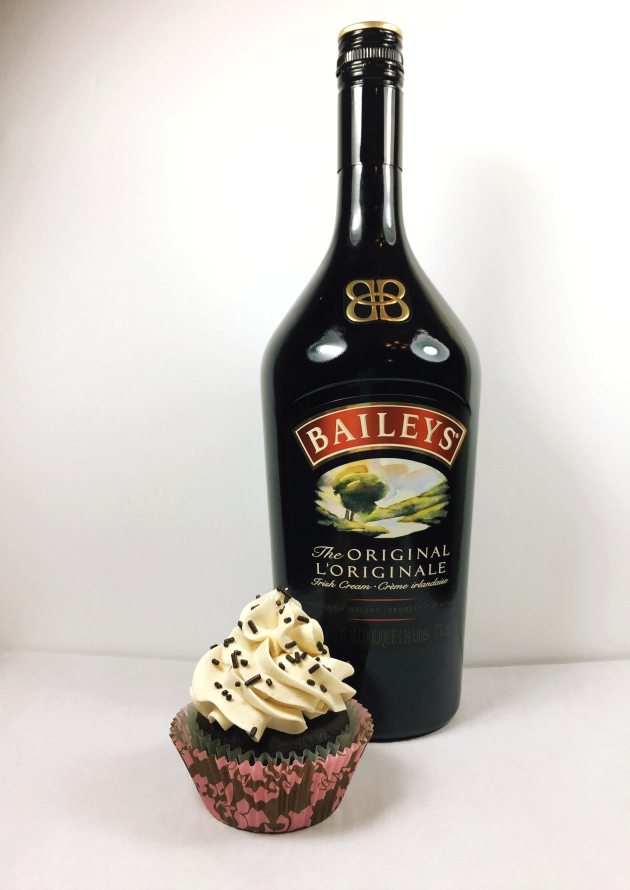 Irish Cream Buttercream
A delicious Irish Cream flavored buttercream that is perfect for piping on cupcakes, cakes or eating straight from the bowl 🙂
Author:
Mangoes and Mayhem
Ingredients
1 cup butter
4 cups icing sugar
8 tablespoons Irish Cream liqueur
Instructions
Cream the butter with your mixer.
Add 1 cup of sugar and mix followed by 2 tablespoons of Irish cream liqueur.
Repeat until all the ingredients are incorporated.
Notes
I've used Baileys Irish Cream liqueur for this recipe but you could use any brand and have delicious results.
Cake Pairing Ideas for Irish Cream Buttercream
So, how should you use Irish Cream buttercream?  Here are a few ideas:
Chocolate cake – delicious and rich.
Vanilla cake – light and airy.
Coffee / Mocha cake – if Irish cream goes well with your coffee then you just know it belongs on a coffee or mocha flavored cake.
Orange cake – just like a B52 shooter, drizzle with chocolate ganache.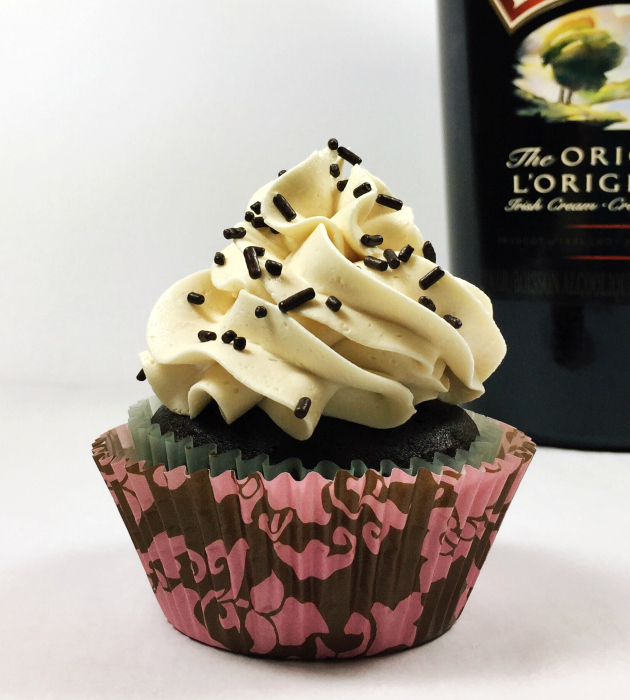 If you come up with some different pairings that work well please share in the comments. I'd love to hear about them.